Best Smart TV 2022, Top 8k, 4k, OLED and Budget TV's
---
Finding the best TV for you doesn't mean buying the biggest or most expensive model. TVs have different features, such as superior picture quality, great sound and useful smart features, OLED and QLED displays, mini LED, HDR, smart home connectivity, voice control and more. So you will be confused as there are so many different options if you want. We also recommend reading 2022 tv buyers guide before continuing.
We've reviewed the latest TVs from all major manufacturers, including LG, Sony, and Samsung. So we want to help you choose the right TV for your home. To answer the question of which TV to buy 2022, We have prepared the best TV brand ranking 2022 list below. So that you can find the most suitable TV for your budget and needs.
Any person says to use a lot of abbreviations and numbers when talking about the best TV brand. But we're committed to providing you with real-world advice that cuts through all the jargon and explains exactly what these TVs can do. Of course, we will inform you about the technical specifications. But be it the enhanced picture quality brought by 4K resolution or the vibrant colors offered by HDR TVs. We'll also explain what this will mean for your viewing experience. What should be considered before buying a TV? You can also look at our article, and you can find an easier answer to the question of which TV should I buy.
Best TV 2022 List
QN900 series Neo QLED TV: Best Samsung TV.
LG brand G1 OLED TV series: Best 4k OLED TV.
SONY BRAVIA X90J series: Best tv to buy in 2022.
VESTEL ANDROID TV 4K UHD UA9 series: Best budget tv( affordable prices).
1- QN900 series Neo QLED TV: Best Samsung TV
The Samsung Brands QN900 Neo QLED TV combines highly refined quantum dot technology with tight control of mini LED backlighting. As a result offering one of the best TV screens you'll ever see. Brilliant colors and unmatched shine provide superior performance. Samsung offers eco-friendly design and unrivaled convenience, combining a solar-powered remote control. Therefore eliminates the need to replace batteries, along with a wealth of smart TV functions and truly smart features.
How is QN900 tv Brand
Price and year of production: 2021 production, price range of 15000 – 70000 TL according to 4k-8k support and size
Size: 55″, 65″, 75″, 85″
design: With minimal frame and premium materials, HDMI 2.1 port, ports support 4K/120Hz, Eco-friendly, solar powered remote control
Smart tv operating system: Tizen
Image quality: Mini LED, Neo Quantum Processor 4K
Sound quality: can adjust the sound with OTS+, EQ or Amplify mode
2- LG brand G1 OLED TV series: Best 4k OLED TV
OLED TVs are TVs that provide the best picture quality, largely unchanged for years. but LG has promised something even better for 2022. The G1 has a brand new panel not found in any other LG Brands TV's. The company calls it the Evo and says it achieves higher gloss and enhanced color.
With model numbers of G1 series OLED55G16LA OLED77G16LA OLED65G16LA.APD OLED55G16LA in 2021, it has LG's 4K performance high floor thanks to its new Evo high brightness panel.
The catch is that the G1 is LG's Gallery offering. This means it is primarily designed for wall mounting and does not ship with feet. LG offers boots, or better yet, a cute retro tripod stand, but at an additional cost.
LG G1 OLED TV performance and features
Price and production year: 17000 – 45000 TL price range according to 2021 production and size
Size: 55″, 65″, 77″
Design: Slim, flat-back design suitable for wall mounting, You can use it as a digital painting when not watching.
Smart tv operating system: WebOS
Picture quality: Extra OLED brightness, better HDR, Outstanding gaming features and performance, Beautiful native contrast and black levels.
Sound quality: 40W Dolby Atmos sound, 2.2 channel system.
3- SONY BRAVIA X90J series: Best tv to buy in 2022
Sony X90J is good for watching TV shows. While the reflection rendering is just fine, it gets very bright. So visibility should not be an issue in well-lit environments, unless you place the TV in front of bright lights or open windows. The Google TV interface is easy to use and tons of apps are available. Viewing angles are pretty narrow, making the image look washed out when viewed from the side. So it's not the best choice if you like to move around while watching.
How is SONY BRAVIA X90J TV
Price and production year: 12000 – 20000 TL price range according to 2021 production and size
Size: 55″, 65″
Design: Full array LED-LCD, Not super thin, but very stable and no shake, Two HDMI 2.1 ports for 4K@120Hz
Smart tv operating system: Google TV
Image quality: Exceptional image quality and color saturation, Great upgrade thanks to Cognitive Processor XR, Surprisingly good contrast, Off-axis imaging and glare issues
Sound quality: Solid sound with good mid-range but weak bass, uses 10W speakers and two side tweeters, Cognitive Processor XR offers sound amplification, supports Dolby Atmos
4- VESTEL ANDROID TV 4K UHD UA9 series: Best budget tv( affordable prices)
The Vestel UA9 series is not a great television. However, if you are not a serious video enthusiast, it is a very acceptable product. When we examine 2022 tv prices, it looks very affordable and attractive. It's not a very expensive product and you get a good "you get what you pay for" product. Most uses don't necessarily require cutting-edge technology, and this television can meet the various needs of you and your children for years to come. When we look at the Vestel Brands 4k android tv comments, most of the users were satisfied.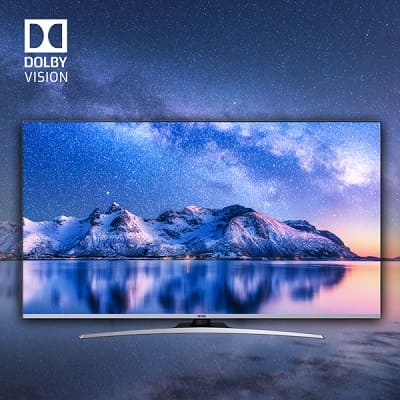 How is VESTEL ANDROID TV
Price and production year: 4000 – 8000 TL price range according to 2020 and 2021 production and size
Size: 42″, 55″, 65″
design: With the patented image processing Pixellence technology developed by Vestel, 4k UHD,
Smart tv operating system: Android TV
Image quality: It is compatible with HDR10 standard, at the same time it has obtained a Dolbi Vision (equivalent to HDR+) License. and thanks to it, it provides a more vivid 4k ultra hd image
Sound quality: DTS, which stands for digital theater systems, provides the professional sound experience in movie theaters supporting up to 48 Hertz sound speed.
See Also