---
While there are 1.6 million apps in the Google Play store, there are 1.5 million available apps in Apple's store. Even if all these apps are free (not available) and you can try them before you buy them, both you and your phone don't have the power to try them all. So how do you choose the android apps must have in any category? We have some staples the world recommends that don't have a good enough alternative, like WhatsApp, Skype or Instagram, and we use them without thinking. But what if you're interested in the best "photography app" or you're interested in the "best applications for smart and android TVs" app? to find the best android and IOS Applications you want:
First, check out the "Best android apps" lists in androide or ios store
See reviews
See the featured lists
Get app recommendations from people around you
See our App recommendation lists
1- First, check out the "Best android apps" lists in androide or ios store
Both the Android and iOS app stores have useful charts to help you search for the best app. If you're on an iOS device, search for "Top 25" and you'll see the current bestsellers across categories. While best-selling apps are by no means the best choice for your needs, this is a good place to start. The Play Store also has a "Top Table" that helps new smartphone users.
If you can't find the relevant app in these "best" lists, it's time to go to the "categories" section. The Play Store has a useful limitation for any category you would normally search for an app. Find your interests and overall, the best and available apps are at the top of these "categorized" lists.
2- See Application reviews
Customer and user reviews are invaluable when searching for an app. At first glance, anything that gets more than 4 stars would be good practice, and anything below 3 stars would be worth avoiding. Also, user reviews will lead you to specific advantages and disadvantages that people are using/facing the app. Check out all the details to make sure your device is compatible enough to give you the features you're looking for.
3- See the featured applications lists
The Featured List is another handy place to start your search. Featured list Non-advertising, since Google and Apple don't get paid to show on this list, the apps out there can be believed to be the best they promise.
4- Get app recommendations from people around you
Well, if you're looking for something different, it's also a good idea to ask around. Going back to the beginning of this article, if you're looking for the best photography app, it's helpful to reach out to a photography community on Facebook. Colleagues and friends can also advise on your choice.
5- See our Best android and IOS Applications recommendation lists
App stores love to flaunt their size and say that the options are close to endless. But having hundreds of options will also mean more stress and more complexity. Just to add convenience to your life, we have prepared lists on different topics to choose the ones you really need.
These recommended apps are organized into categories, including music, productivity, security, and utilities, so it's easy to find ones that fit your mood. Need a fun video streaming service? There is an app for that. Looking for a reliable word processor that will keep you productive on the go? There is an app for that too. Check out our list of the best Android games for 2022. If you have started using a new android phone or tablet, check the list of must-have apps on Android phones, if you want to have fun or joke, we still have the best ones to recommend.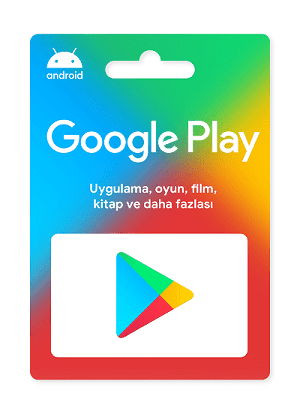 Best Android Apps 2024
Best communication Apps
Best Music listening apps
best graphic design apps
best photography apps
Best Video & TV watching apps
Best Video editing and Mixing apps
The best foreign language learning apps
top games
best kids apps
Best entertainment Apps
The most interesting apps
scientific best practices
prank apps