2022 Top 7 must-have apps for Android phones
---
If you have an Android smartphone, you will need some basic apps to sync your files, watch movies, track your sleep patterns, keep track of what you read, and more.
You'll find the best Android apps on the Play Store, with over 1 million apps available to download to your Android device in 2022. These apps have become ubiquitous with Android, and if you're looking for the good stuff, you probably already have some of them. There are loads of great Android apps out there. However, their usefulness is often limited by the habits of the people who use them. These applications should not have these problems. Anyone can use them.
Without further delay, here are the best must-have Android apps available right now! Most people should be relatively familiar with most of these apps. They are the best so the list doesn't change very often. It's hard to get into the hall of fame. With so many apps to sort through, it can be difficult to find which ones deserve a place on your Android phone. That's where we come in and we've rounded up the best, most useful apps the Google Play Store has to offer. See also the the best smartphones list in 2022.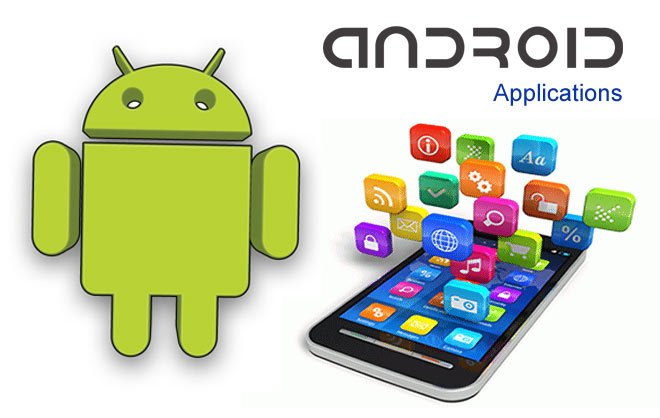 LastPass – Must-have password retention app in 2021
CamScanner – One of the Best Android Apps for scanning documents
TempMail – create temporary email address
TunnelBear – vpn proxy
YouCut – Top Video Editor & Movie Maker
Evernote – notebook
YouTube Kids – YouTube for kids
---
1- LastPass – Must-have password retention app in 2022
What is LastPass?
What does LastPass do? LastPass app is a password manager app, without a password manager it is not possible to keep track of strong and unique passwords for your bank, e-male, social media and dozens or hundreds of different accounts you use. LastPass Premium offers many premium features, including cross-platform syncing, secure sharing, password strength report, and dark web monitoring. However, a change to the device sync rules would render the free version of LastPass useless for most people. LastPass is still an Editors' Choice password manager for its ease of use and great features, but we no longer recommend it for free users.
How is LastPass?
LastPass Pros
Supports many platforms and browsers
Password strength report and dark web monitoring tools
Secure sharing and password inheritance
Two factor authentication
LastPass Cons
Sync limitations for free users
Some types of personal data cannot be used to fill out forms
No U2F support
Some components list outdated options
---
2- CamScanner – One of the Best Android Apps for scanning documents
What is CamScanner?
What does CamScanner do? It is the application that will turn your phone into a powerful and portable scanner that automatically recognizes text (OCR). It will help you be more productive at work and in your daily life. You can instantly scan, save and share any document in PDF, JPG, Word or TXT formats.
How is CamScanner?
CamScanner Pros
The application is multifunctional and can provide all kinds of uses
Scan quality can be adjusted
Scanned documents can be shared via email or social media
The app supports AirPrint
Documents can be secured with a password
CamScanner Cons
Sync limitations for free users
Some types of personal data cannot be used to fill out forms
No U2F support
Some components list outdated options
---
3- TempMail – create temporary email address
What is TempMail?
What does TempMail do? TempMail is a disposable email address (DEA) generator application, if you need a temporary email with no long-term value, you can quickly create an email address with TempMail. For example, you can use TempMail if you don't want your personal e-mail to fall into public hands, but you need an e-mail address to sign up for a chat room or discussion board. You can expect it to remain valid until you throw it away. So what are the pros and cons of using a disposable email address?
How is TempMail?
TempMail Pros
Spam: Due to Spam, which is the nightmare of our lives, our e-mail boxes are filling up fast, and we cannot distinguish our important e-mails, you will enter a simple page once, but it is necessary to enter an e-mail address, you will either give up, or enter your personal e-mail address, but you will be saved from Spam e-mails coming from there for a lifetime. you won't get rid of it, the only solution is to use a temporary email
Confidentiality: I don't need much explanation, sometimes you want to be a member of a place but yes you don't want to hear rumors that this guy is a member there, so you need another temporary email address
Security: you do not want your email address that you use in real transactions to fall into the hands of everyone.
Clean mailbox: you don't want your mailbox to be full of junk
it's free
No Registration Required: no need to fill out long forms to get an email address
TempMail Cons
Banned: many sites and applications can define such addresses, and however, TempMail does not allow access with addresses.
Potentially insecure: TempMail-style temporary emails should only be used to log in to junk pages and apps, and are only useful to keep you anonymous, but can't be trusted.
Password-free: Tempmail-style applications are easily password-guessed
it is short-lived: I should not use such addresses in important and long-term places (for example, in CV)
---
4- TunnelBear – vpn proxy
TunnelBear in 1 Minutes?
What is TunnelBear? and What does TunnelBear do? It is one of the free and popular VPN providers. For many users, it means that the TunnelBear provider has modern settings that allow to use torrents and bypass censorship more efficiently.
TunnelBear is a freemium (free + premium) VPN. This means that its financial model is based on pulling users from the free to the premium plan.
How is TunnelBear ?
TunnelBear VPN proxy Pros
Vivid and user-friendly interface
Reliable protection of IP addresses when VigilantBear is on
Same functionality in paid and free versions
TunnelBear VPN proxy Cons
Loads too much on CPU
Does not fully protect traffic with default settings
Possible problems with the Internet after disconnection
GhostBear feature is not very useful
No SplitBear
No Netflix support (available on all platforms)
---
5- YouCut – Top Video Editor & Movie Maker
What is YouCut?
What is YouCut and What does YouCut do? After taking beautiful videos and photos with your camera or mobile phone, you want to edit them to look beautiful. There are different types of video editors out there, but which is the best to give you the high-quality video. That's why you need Youcut video editor. You don't need to be a professional video editor before making high quality videos with Youcut video editor for PC.
Youcut video editor is a capable video editor that can turn videos from your camera or smartphone into a movie. It has most of the video editing tools you will find in top quality video editing apps. However, Youcam is free to use.
How is YouCut?
YouCut Pros
Easy-to-use software
Convenient video slicing tools
Free version is embedded with many video editing tools
Live Recording feature included
YouCut Cons
Options for adding music to videos are very limited
Some users complain about seeing a black border when uploading Youcut video to YouTube
No Undo button to revert to previous edit
Some video players may not play some Youcut video formats
---
6- Evernote – notebook
What does Evernote do?
What is Evernote and What does Evernote do? Evernote is a cross-platform application supported by Microsoft Windows, iOS, macOS and Android. With this application, the user can perform operations such as listing tasks, editing notes, archiving. Evernote also allows to create notes in various formats such as voice memo, web page excerpts, text format and much more.
How is Evernote?
Evernote Pros
Evernote consolidates all your information in one place.
This native and offline featured app is available for almost any platform.
This application is reliable for storing data for long term purposes.
Evernote can contain images and snippets from the web or even the entire web page via a web clipper.
"Reminders" are a great way to combine your to-do lists with notes.
The app is also effective with pictures and snapshots of boards.
Evernote Cons
The free version of Evernote is limited to two devices only.
There is no official Linux app for Evernote.
The app has different features and functions for each device.
It's bloated as well as complex features.
No recurring and snooze reminders.
Evernote constantly prompts users to upgrade their accounts.
---
7- YouTube Kids – YouTube for kids
What is YouTube Kids?
What is YouTube Kids? and What does YouTube Kids do? Kids of all ages love YouTube. Whether it's free school aid, entertainment or educational videos, YouTube has become a stronghold in kids' lives, but YouTube's safety for kids is a complex issue. The freedom of kids to video surf on YouTube comes with great advantages as well as some risks of harm. So, how would you like your child to relate to the online video platform?
YouTube Kids is a premium entertainment app and gives kids tremendous freedom in watching videos. There is also YouTube Kids app for smart and android TVs.
How is YouTube Kids?
YouTube Kids Pros
Wide Variety of fun and educational People, Ideas and content
Helps children explore their sense of identity and individual skills
Can be used as an Academic Resource
YouTube Kids Cons
It may not be age appropriate, your understanding and opinion may be different with Youtube age policy.
There may be videos with false information
Introduce Bad Role Models to Children
Can create false hopes in children