2022 Life Insurance Quotes, Prices Calculation, Coverage, Age and Rates
Life insurance provides services to your family or certain other beneficiaries upon your death. you may also deduct a portion of life insurance payments from your tax liability. Life insurance quotes and premiums usually paid annually. It may include risks such as not only loss of life but also other permanent disability.
Life insurance divided into 2 main types and under each type there are different subtypes Term Life Insurance and Permanent Type Insurance.
Term Life Insurance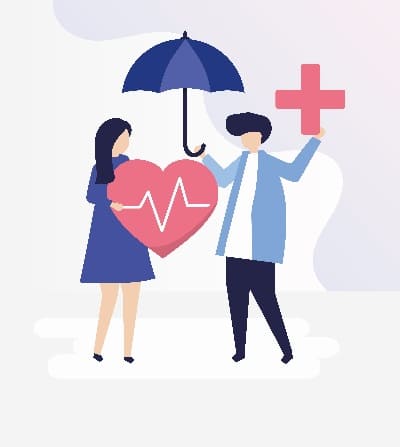 In return for the premium you pay in term life insurance, you only get death benefits. and you have this right only for a certain term (such as 1, 10, 20 and 30 years) and on the condition that you pay the premiums. Term life insurance usually has lower premiums.
Term life insurance is just like traffic insurance or motor insurance. If there is a risky event (loss of your life) during the time you pay the premium, the coverage is paid, otherwise the premiums you paid will be wasted. How much premium you will pay against the coverage expectation may vary in different insurance companies, you can talk to insurance agencies, or you can use Life Insurance Calculation tools.
Different insurance companies offer Term life insurance under different names by adding different risks, but the nature of all of them is the same.
Rates and Prices
The monthly money (premium) you will pay to term life insurance calculated based on 3 variables:
Coverage amount: the more you get, the higher your rates. The higher the death benefit you expect, the higher the premium you have to pay. For example, a 30-year-old, non-smoker man in good health can obtain a 20-year term, $500000 death benefits by paying a monthly premium of $35. Pays $20 for $25000 and $61 for $1000000.
Term length: A longer coverage period costs less – in the long run. The longer the maturity period, the higher your risk of dying on maturity and the higher premium you pay.
Permanent Life Insurance
Unlike term insurance, which guarantees death benefit payment for a specified period of time, Permanent policies provide lifetime coverage. If you wish, you can cancel your permanent life policy under certain conditions and get the cash value of your paid premiums (after deducting some fees) back.. Permanent life insurance is a long-term insurance, it is generally based on 12 years. If you lose your life while paying regular premiums every month, the coverage given to your family or the person specified in the policy. but if you are still alive after 12 years, you can get back the premiums you paid. If you want to protect you and get the money back at the end of the insurance period, this insurance is for you. In unexpected situations, your loved ones will not collapse financially. At the same time, if you are in good health at the end of the insurance period, you will receive almost the same value for the money you paid
There are two types of Permanent life insurance, Whole Life Insurance and Universal Life Insurance,
Life Insurance Quotes
In most life insurance companies such as Colonial Penn life insurance company, Permanent life insurance type, usually calculated in dollars to protect the value of money against inflation. For example, if you have life insurance with a coverage of $100000 for 12 years and you want to receive a premium at the end of the term, you need to pay 3500$ per year (a total of 40000 – 45000 dollars in 12 years). if you pay a premium, when you lose your life in the process, your family will compensated 100000$, if you survive, you will receive the entire 45000$ premium you paid yourself.
There is also the US government VA Life insurance for veterans and families. VA life insurance can offer financial security for Veterans, service members, and their spouses and dependent children. Click to explore your options, manage your policy, and file claims to get the insurance benefits you've earned.
See Also