2022 How is Colonial Penn Life insurance Company Reviews, Pros and Cons
---
How is Colonial Penn Life Insurance company reviews, Pros and Cons? Is it a stable and reliable company? How much is term and Permanent( guaranteed, whole) quotes and premiums? how is coverages and discounts? Colonial Penn is one of the Best Life Insurance Companies.
Founded in 1968 in Philadelphia, Colonial Penn Life Insurance Company is the brainchild of philanthropist and AARP co-founder, Leonard Davis. The company is owned by CNO Financial Group, a financial services organization headquartered in Carmel, Indiana. Colonial Penn's original focus was on people over age 65.
If you want to get information about what is insurance and how insurance works, click here.
With several decades of experience under its belt, Colonial Penn's history has helped it to earn a reputation as a stable company. Coverages available in 49 out of 50 states, as well as DC, Puerto Rico, and the Virgin Islands. However, term life insurance policies are not offered in all states. Colonial Penn is a subsidiary of CNO Financial Group, which serves more than four million customers across the nation.
A medical examination is not required for Colonial Penn's term and whole life insurance policies, which have a maximum death benefit of $50,000. Premiums are generally higher than other life insurance companies. Check out other insurance companies like the transamerica life insurance reviews and aarp life insurance reviews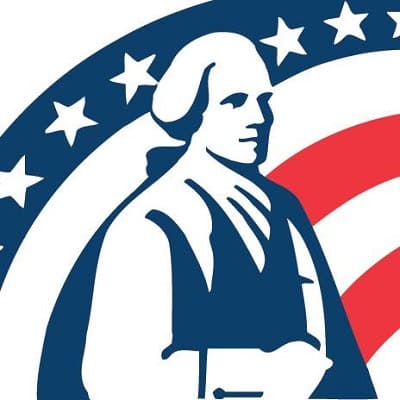 Colonial Penn Life insurance riders
Disability Coverage: If you are disabled, no additional benefit will be paid out.
Premium Waver: Some insurance companies offer coverage of premium if you are to become disabled. However, Colonial Penn does not offer this type of protection.
Kids Life Insurance Rider: Colonial Penn does not offer a rider to add additional insurance for your children or minors.
Living Benefits: Sometimes companies offer early access to the death benefit if there is a terminal illness that is diagnosed. This type of option is not available for Colonial Penn's policies.
Best For
Older adults who need final expense coverage
Adults concerned about needing funding for a critical illness
How is Colonial Penn Life Insurance company Policy types
Term Life Insurance: Colonial Penn offers shoppers a renewable term policy. You must be between the ages of 18 and 75 with the option to renew up to age 90. Be careful: Colonial Penn's term rates increases in time when your life insurance policy renews when you're older. Colonial Penn term life face amounts go up to $50,000.
Whole Life Insurance: Beginning at age 40, you can buy Colonial Penn's whole life policy. You do need to prequalify for this policy to be approved, but there is no medical exam required. Colonial Penn's whole life policy will grow cash value like all whole life policies. The maximum face amount for their whole life policy is $50,000.
Guaranteed acceptance(whole) Life Insurance: More than likely this is the policy you've seen advertised on TV. Colonial Penn's guaranteed issue whole life insurance policy is available for ages 50 to 85. Like other final expense life insurance policies, it does not require a medical exam, but is has a graded benefit.
Pros And Cons Compilation
Pros
No medical exams required for coverage
Guaranteed acceptance policies available
Whole life fixed premium
Trusted, well-known name.
Living insurance that makes benefits available while you're still alive
Easy application process. Apply right over the phone.
Offers life insurance with an accelerated death benefit
Guaranteed coverage available to applicants up to age 85.
Offers guaranteed-issue life insurance
Offers term and whole life insurance
No health questions.
Everyone qualifies for their guaranteed acceptance life insurance.
Don't worry about being rejected—acceptance is guaranteed
30-day risk-free try-it-on-period
Backed by independently-rated holding company, CNO Financial
Renewable term policies with guaranteed coverage up to age 90
Get a quote online
Colonial Penn Life Insurance is a large insurance company in the United States with 2 subsidiaries: Liberty National Life Insurance and Family Heritage Life Insurance
Their current financial ratings are A– with A.M. Best and BBB+ with S&P.
Cons
The minimum age is 40. The maximum age is 75 for the whole life policy.
Small coverage amounts, Coverage capped at $50,000 for whole life and term policies
Premiums are higher compared to some other companies
Coverage provided without a medical exam may be more expensive
Their policies are expensive. You can usually find better rates with other companies.
Offers life insurance with an accelerated death benefit
2-year wait for full benefits with guaranteed-issue life insurance
No mobile app
Far more complaints to regulators than expected for a company its size.
Not all plans are available in New York or the Virgin Islands
Guaranteed and whole life policies only available to certain age groups
Colonial Penn Life Insurance only offers Colonial Penn products. No variety.
Options are minimal.
They do not offer Universal Life Insurance.
The minimum age is 18. The maximum age is 75 for the term policy.
You can only choose 10, 20, or 30 years for term insurance.
$10,000 is the minimum coverage amount.
Last User Reviews and Comments
Reviews that Recommends
have had Colonial life for several years (over 15). I have filed cancer, sickness, and accident claims and have always got prompt settlements. I received notifications when my claim was received and also when they mailed the payments. The mail claims that I sent were usually about a 10 -14 day turnaround and the faxed claims were about half that. I am very pleased with Colonial life and would recommend it to anyone.
Reviews that does not recommend
I wouldn't advise anyone to get life insurance with Colonial Penn. The application on their website is false advertisement.
Commercial ad tells you NO medical questions and NO medical exam. " Guaranteed Acceptance." I filled out an application online and did have to answer medical questions. After giving payment information and getting a confirmation email, a week later I received a letter telling me I was denied due to my medical questions. Absolutely ridiculous and deceiving
Colonial Penn's term and whole life insurance products don't require a medical exam and have a maximum death benefit of $50,000, meaning you'll typically pay higher premiums and won't be able to purchase a greater amount of coverage should your financial needs change
See Also