Best and Top 5 Life Insurance Companies 2022
---
Life insurance policy is a contract between the life insurance Companies and you. You pay regular premiums and in return, when you die, the insurance company pays death benefits to your family and the rest of you.
The best life insurance is one that will properly cover you and your loved ones, financial problems after you die or get old. But there are many companies that offer life insurance. Which one is best for you and your family? This is the hardest questions to answer before getting your insurance policy.
Which life insurance company is best for you? To help you choose, we reviewed life insurance companies by the coverage, cost, support and convenience of the life policies they offer. Also we collected the Reviews of experts and real user comments on this subject, then ranked them by looking at their summaries. Click to see a list of all insurance companies in the USA
Prudential: Top Overall World
New York: Best Term Policies
Colonial penn life insurance: Top in Life insurance coverage comparison
Transamerica: Best Value life insurance
AARP life insurance: Best Online life insurance Company
---
1- Prudential: Top Overall World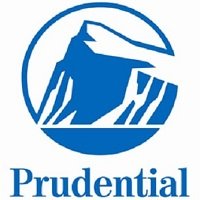 Prudential Pros And Cons
Prudential Life Insurance Top Pros
Highly rated company with sound financial backing.
The Prudential website is easy to navigate and offers the benefit of an online rate calculator as well as plenty of information for first-time buyers.
Variety of term and universal life options.
Robust online resources and tools
You can talk to a financial professional about choosing a Prudential life insurance plan. They will help you figure out what is best for your needs.
The policies are highly customizable.
Good customer service.
Prudential Life Insurance Top Cons
No whole life policies.
No discounts on life insurance products.
Long list of policy options may confuse some customers.
To get a quote, you need to give your medical history.
Online quotes aren't available for all policies.
Final expense policies are not available.
Prudential rated only about average in overall customer satisfactions.
---
2- New York: Best Term Policies
New York Life offers whole and universal life policies in a variety of options and price ranges. Also, they offer term life insurance, but no more than a period of 20 years, so you are limited with these policies. However, New Yorl Life term insurance does offer the option for term conversion to a New York permanent life insurance policy. Each type of life insurance offers its own selection of riders (add-ons to a life insurance policy). For instance from a Living Benefits option with a term policy to a Guaranteed Minimum Accumulation Benefit on a variable universal life policy. These riders allow consumers to better customize a policy to fit their needs. Click to see New York life insurance company reviews .
New York Pros And Cons
New York Life Insurance Pros
Highest possible financial strength ratings from all four major rating agencies.
Term policies can be converted into permanent coverage.
Large selection of survivorship policies for parents.
A wide variety of permanent life insurance policies to fit different risk profiles and financial objectives.
Money back option on some plans.
New York Life Insurance Top Cons
No online quotes available.
No-exam life insurance policies, particularly if you want one with a higher face value.
Consistent customer support, as experience varies by agent.
Website does not offer details about age limitations (if any).
Limit of 20 years for term insurance.
---
3- Colonial Penn: Top in Life insurance coverage comparison
Colonial Penn Life Insurance With several decades of experience under its belt, is a stable company. It operates in 49 of 50 states, as well as DC, Puerto Rico, and the Virgin Islands. That is to say, for Colonial Penn's term and whole life insurance policies, which have a maximum death benefit of $50,000, a medical examination is not required. Quotes and Premiums are generally higher than other life insurance companies. Click to see Colonial Penn life insurance company reviews
Colonial Penn Pros And Cons
Colonial Penn Life Insurance Top Pros
No medical exams required for coverage.
Guaranteed acceptance policies available.
Whole life fixed premium.
Trusted, well-known name.
Living insurance that makes benefits available while you're still alive.
Easy application process. Apply right over the phone plans.
Colonial Penn Life Insurance Top Cons
The minimum age is 40. The maximum age is 75 for the whole life policy.
Small coverage amounts, Coverage capped at $50,000 for whole life and term policies.
Premiums are higher in comparison to some other companies.
Coverage provided without a medical exam may be more expensive.
---
4- Transamerica: Best Value life insurance
Transamerica life insurance company is an A+ rated company that has been around since 1905 but is at the forefront of digital innovation. On the other hand in 2016, it won an award for its technical innovation in mapping the customer journey from InformationWeek, which sounds very promising. If you're looking for a life insurance provider that offers great term life insurance (regardless of whether or not you smoke, even!), Transamerica could be the company you're looking for. Click to see Transamerica life insurance company reviews
Transamerica Reviews
Transamerica Life Insurance Top Pros
Up to $50,000 in coverage available without an exam.
Wide array of policies for all age ranges.
Easy web access to all forms necessary to file any claim.
They accept some health conditions that other companies may not.
Faster than average application approval.
Transamerica Life Insurance Top Cons
Customer service rankings are less than average (NAIC and J.D. Power).
Live customer service is not available 24/7.
Transamerica has more expensive rates than most companies.
If you want to update your beneficiaries or change payment info, therefore you'll need to complete paper forms.
---
5- AARP: Best Online life insurance Company
With over 38 million members, AARP is one of the largest nonprofit organizations in the United States. Also AARP services available to all U.S. citizens aged 50 or older. If you are a senior specifically looking for no medical exam or guaranteed acceptance coverage, the AARP is for you. For instance AARP provide reasonable quotes for whole life insurance. However, death benefits are limited to less than $50,000. So you would need to look elsewhere if your family needs additional financial protection. One of the unique benefit of AARP is they won't check criminal records. To clarify click to see AARP life insurance company reviews
AARP Reviews
AARP Life Insurance top Pros
Fewer than the expected number of complaints to state regulators.
Smokers with pre-existing medical conditions.
Transparent pricing: AARP allows you to get quotes for all of its policies online.
Guaranteed acceptance policy available.
Widely available nationwide.
Will take preexisting conditions.
AARP Life Insurance top Cons
Term life insurance premiums rise every five years.
Monthly term life premiums increase over time.
$100,000 benefit cap.
Available only to 45+
That is to say, insurance issued by third-party organizations, policies are underwritten by New York Life Insurance Company.
---
See Also